Software Testing And Quality Assurance (QA) Services
Whether a software or systems vendor is building a new version of software or introducing a minor software patch or an IT organization implementing a new software application to solve a complex business problem or integrating legacy systems with an application built on a state-of-the-art platform, testing the software from different angles such as functionality, usability, sustainability, availability, scalability and security becomes a major challenge. In some cases testing is conducted as a planned activity, while in some others it becomes an expensive after-thought.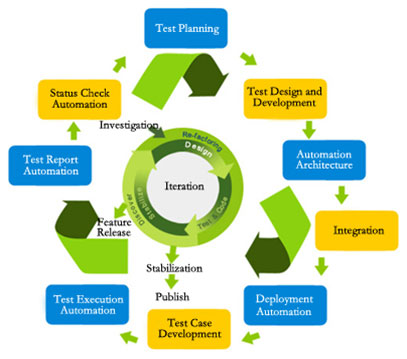 Commdel brings over two decades of experience helping software teams ensure their products, systems, applications, and platforms behave as per the specifications and remain tightly integrated, secure, and compliant. In this, we have developed extensive testing capabilities for various verticals, across platforms, and applications.
Commdel software testing and QA services can help your company stay competitive in today's dynamically changing market place. At Commdel, we can maintain the overall product development costs to be significantly low, while maintaining high level of product quality. We offer several delivery models all the way from Testing COE (Center of Excellence) where we manage every aspect of testing to Testing as Staff Augmentation where we just provide test resources and everything else in between.